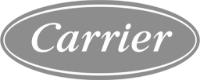 Commercial Refrigeration
Infinity Air HVAC offer installation and service on all AC types, makes and models. we cover all of Orange county and surrounding areas. Our team of experts also provide heating services, installation and replacement on most furnace makes and models.
Infinity Air HVAC is a lincesed, bonded and insured company. We work with businesses of all sizes for their HVAC needs. Whether you need a simple split unit for your office or a centralized HVAC system we can help you make the right choices.
HVAC Repair Orange County CA & HVAC Repair Westminster CA
Welcome to the world of HVAC repair in Orange County and Westminster, CA!  Whether you're dealing with a broken air conditioner or furnace, it can be difficult to know where to turn for help. At Infinity HVAC, we have the knowledge and insight into what makes the best HVAC repair services stand out. We'll explore the different types of repairs available, as well as how they fit into your unique lifestyle needs. With our guidance, you can feel confident that your home will be comfortable and safe no matter what time of year it is. Together, let's take on all of your HVAC repair challenges so that you can focus on enjoying life without worrying about whether or not your system is working properly.
Benefits Of HVAC Repair
HVAC repair is a vital service for residents of Orange County and Westminster CA. It not only helps to preserve the life-span of your system, but it can also help save you money in the long run by reducing energy bills. Plus, regular HVAC maintenance plays an important role in keeping indoor air quality healthy. By scheduling routine inspections from professional HVAC technicians at least once per year, any potential issues with your heating or cooling system will be addressed promptly before they become more serious problems. This makes sure that your system is running efficiently and safely so that you don't have to worry about breakdowns or higher utility costs due to malfunctioning equipment. Furthermore, having well-maintained HVAC systems ensures better airflow throughout the house and improved comfort during extreme weather conditions in both Orange County and Westminster CA—especially during summertime when temperatures soar.
Selecting The Right HVAC Repair Service
Having discussed the types of HVAC repairs, let us now look at how to select the right service for your needs. While most people think that all HVAC repair services are created equal, this is not always true. There are certain considerations which must be taken into account when choosing a quality and reliable HVAC repair service in either Orange County or Westminster CA. The first thing to consider is experience – any experienced professional will be able to provide you with better results than an inexperienced person who has just started out in their career. It's also important to make sure that the technicians have been certified by a reputable organization such as NATE (North American Technician Excellence). This ensures that they adhere to industry standards and possess the knowledge necessary to diagnose and repair any issues quickly and efficiently. Additionally, it would help if you looked over customer reviews so you can determine whether previous customers were satisfied with the service provided. Lastly, factor in price; make sure you get quotes from multiple companies before making your final decision so you can compare pricing between different services. With these tips in mind, finding an excellent HVAC repair service near you should be easy!